17.9.2019
Record-breaking 50 stage frac job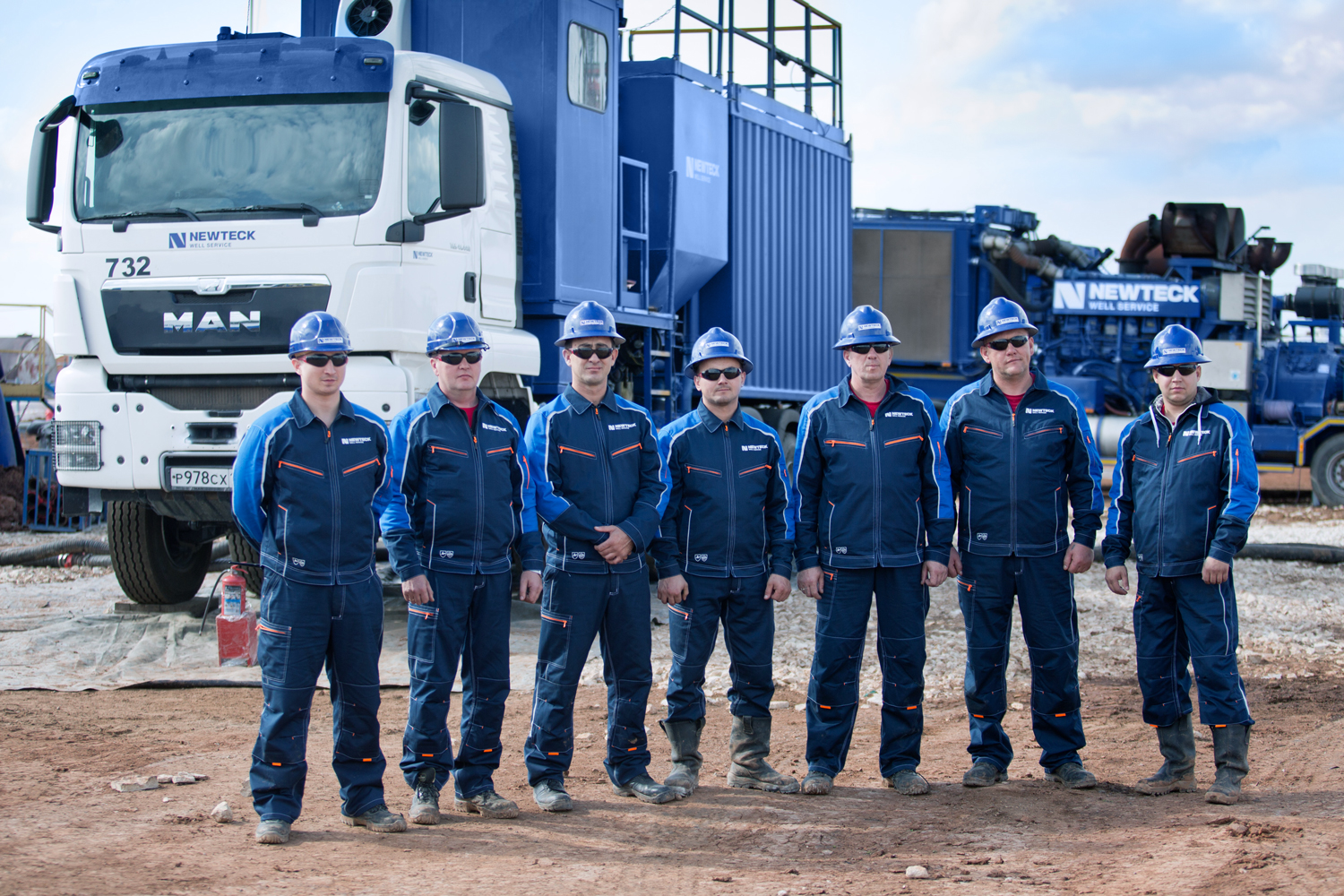 In September 2019, the Company set another record for multi-stage proppant hydraulic fracturing in a horizontal well related to hard-to-recover reserves (HTRR) of Orenburg region.
Before fracturing treatment, significant work was done to select completion technology, Frac designs, as well as a comprehensive study of engineering and technical support, logistics of work and careful planning of equipment maintenance for successful and continuous work. As a method of zone separation, the well-proven in the Russian Federation CTAF technology (Coil Tubing Annular Fracturing) was chosen.
The frac team of Newteck Well Service LLC showed well-coordinated work, which made it possible to perform up to 6 stages per day with an average volume of 56 tons of proppant per stage. For the entire duration of the work, the volume of injected fluid exceeded 25,000 m3. The total time for multi-stage hydraulic fracturing was 14 days, including a break for maintenance, coiled tubing, wellhead and hydraulic fracturing equipment testing. No downtime due to untimely delivery of materials for hydraulic fracturing (chemicals, water, proppant) was allowed, which once again confirms the effectiveness of logistics planed together with the Customer.
This work is a vivid example of application of the experience and competencies of Newteck Well Service LLC staff, and also confirms the Company's leadership in the field of hydraulic fracturing at HTRR in the Russian Federation.
The previous record for the enterprise was set in 2016 — a 30-stage hydraulic fracturing at the South Priobskoye field of Gazpromneft-Khantos LLC.