Purpose
Ensure utilizing a reliable HSE program to prevent harm to the health of employees and business partners.
Mission
As concerns delivering our professional services, Newteck Well Service LLC adhere to the principles of industrial safety adopted in the oil and gas industry, including ones of its Customers' and Partners' policies.
Newteck Well Service LLC as a whole and each employee in particular are responsible for observing the requirements of industrial safety, health protection, respect for the environment and rational use of natural resources .
The company has developed and successfully operates the "Occupational Health and Safety Management System" (OHSMS), which is a set of rules for organizing and ensuring safe and healthy working conditions, reducing occupational diseases, and ensuring the safety of production processes.
Values
Following HSE requirements, each employee contributes to the prosperity of the Company's culture. A commitment to safety at the workplace is achieved by complying with all applicable labor safety regulations. The company respects the right of workers to stop operations if safe conditions are not provided properly.
Newteck Well Service LLC provides employees with appropriate training, the necessary personal protective equipment (PPE), special certified uniform, boots and safety communications equipment that complies with HSE standards and monitors the equipment to pass service and testing before starting work.
Responsibility
Newteck Well Service LLC, as the general contractor, is responsible for the coordination and overall control of all activities at the workplace, including contractors / subcontractors and suppliers. Newteck Well Service LLC recognizes its leading role in ensuring health and safety of its employees. Responsibility for refusing to perform unsafe work lies with both employees and managers.
Improvement
Newteck Well Service LLC tends to promote methodological and practical solutions that can increase the efficiency of industrial safety.
The personnel of Newteck Well Service LLC undergo regular knowledge tests on general and special requirements of industrial safety, labor protection, environmental protection, first aids and has an appropriate electrical safety group.
Employees take advanced training programs for admission to certain types of work, as well as specialized training courses, such as: "Protective driving", "Driving in complicated traffic and weather conditions", "Fire and technical minimum", "Well control and management well at Gas-Oil-Water Inflow"," Safe methods and techniques for performing work at heights "and others.
Priority
The basis of all areas of the Company's professional activities is the safety of personnel at the worksite. That is of essential significance regardless he / she is an employee of the Company, subcontracting organization or the Customer.
Company supports environment free of harmful substances for wildlife. The company stands for the proper use, processing, disposal and reduction of harmful chemicals that pollute the atmosphere and harm the environment.
We are aware that we are part of a large Community. As a company committed to the conservation, protection and respect for natural resources, we encourage and demand the commitment of employees to develop and implement solutions to prevent environmental damage.
In the result of year 2019 performance, Newteck Well Service LLC has been acknowledged the Best Contractor for the most secure operations at the oilfields of Gazpromneft-Khantos LLC.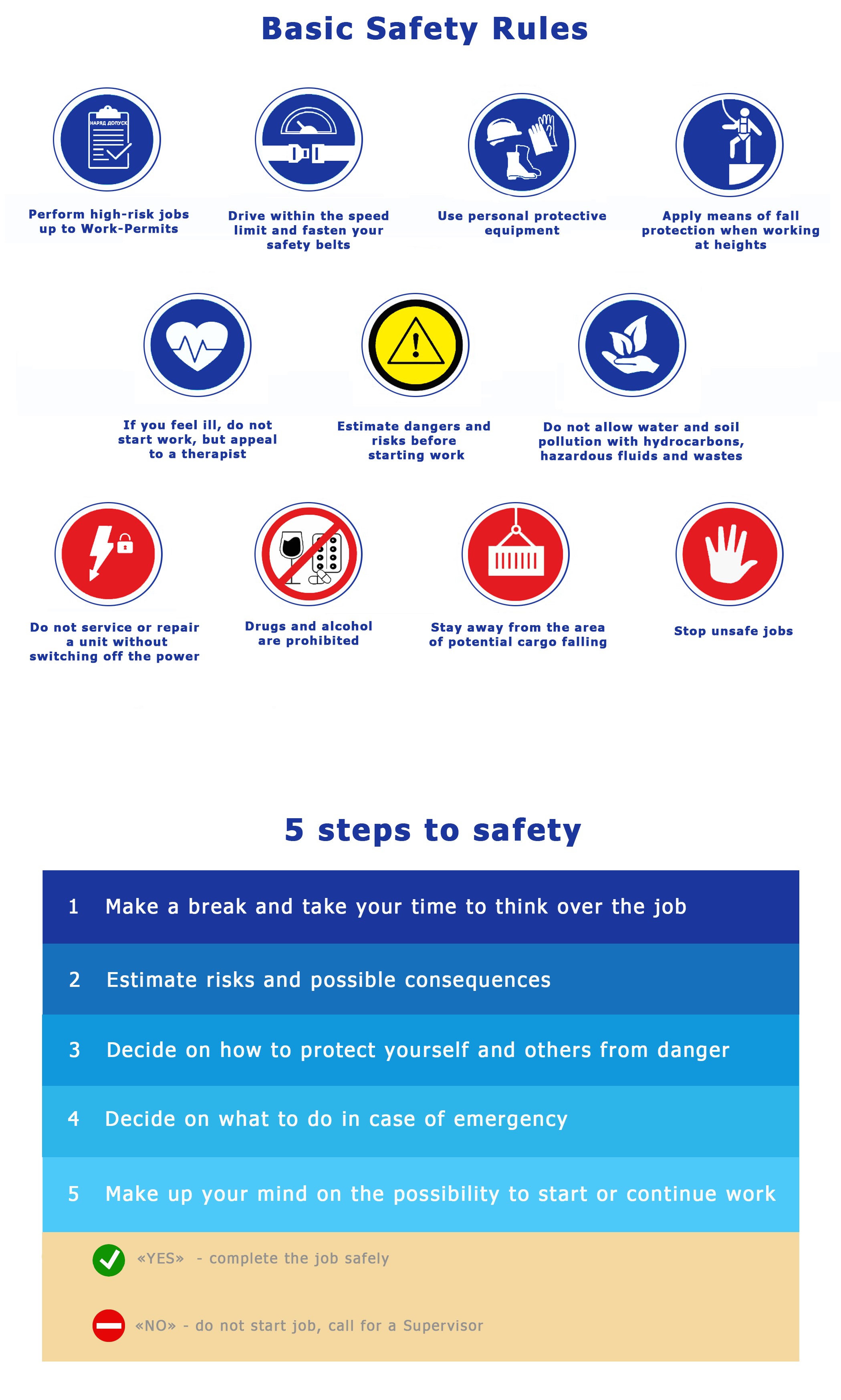 Overall Datasheet on results of labour conditions Inspection 2020
Overall Datasheet on results of extra labour conditions Inspection 2021
Overall Datasheet on results of extra labour conditions Inspection 2022

List of measures recommended to improve the labour conditions